Day 140: The first song alphabetically in your iPod/iTunes.
"A" – Barenaked Ladies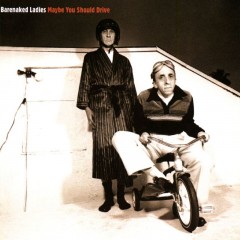 As you may know, I try to balance out the number of posts written about songs by my favorite bands, otherwise Genesis and The Cars would be in about 62 point font in the tag cloud below. Barenaked Ladies wouldn't be far behind. But, there's nothing I can do about this one. My hands are tied.
"A" came to my attention when I acquired Rock Spectacle (pronounced like "Rock Spectack" for some reason), which is their first live album. BNL were one of the first bands to embrace the fact that people were listening to CDs on their computers (God, that's so… 90s), and thus they were among the first to put CD-ROM exclusive material on their CDs. Continue Reading