Day 145: A song that you would use to cheer up a friend.
"Things Can Only Get Better" – Howard Jones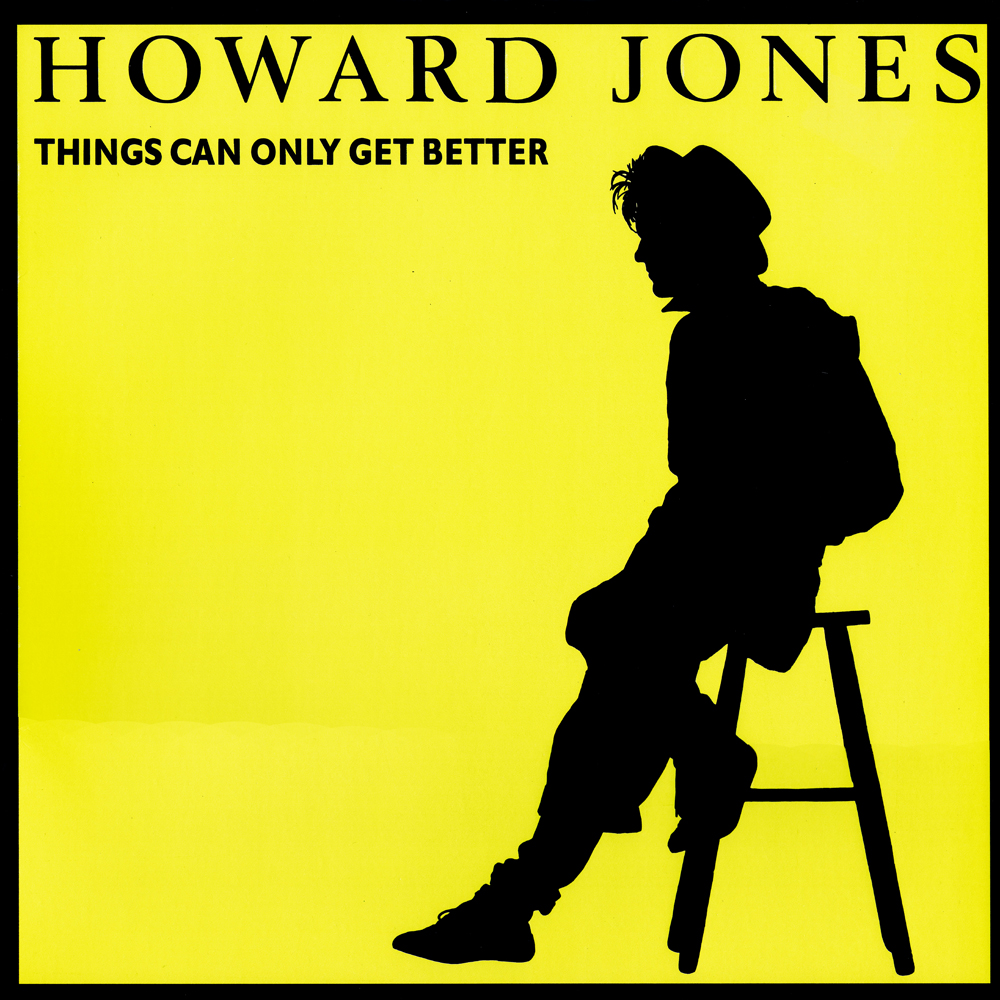 Howard Jones was one of those guys who was in the right place at the right time. When New Wave was all the rage, he fit in quite well, but as soon as that ship had sailed, he disappeared into obscurity.
I believe it was the hair. As soon as he cut his hair, he was done.
But for a while there, he was doing pretty well.
Dream Into Action was his second album, and "Things Can Only Get Better" was the opening track.
I think it makes a pretty good "cheer up" song, but it also makes a pretty strong personal motivation song. (It actually fits that bill better, I think.)
Not familiar with a song I've mentioned?
Click

above to hear samples
and purchase songs.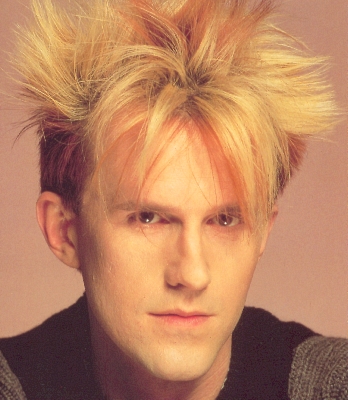 From the "cheer up" angle, you can't really top this. The music is upbeat. And you can't top the message of "things can only get better." It's trite and cliche, yes, but many times it's true.
Besides, you wouldn't be much of a friend if, when your pal was down, you said "Actually, things are pretty good for you right now. I mean really, I don't see how you can top this. Your life is going to suck a lot more soon." It's not exactly suicide hotline-ready.
From the motivation standpoint, the song makes an even stronger point. The whole lyric is an argument for taking risks, facing your fears, and moving forward (except perhaps the "whoa whoa whoa" part, which is pretty ambiguous). When you put this song together with the album's title track, it makes a pretty good combo for following your dreams.
I'm a big believer in looking at the bright side of things. I'm not always good at it (especially when it comes to my perennial fantasy football woes) but it's what I aspire to. Life is what you make it. Your mindset has a huge impact on your success. And fears, in whatever form, are responsible for holding so many people back from their goals and dreams it's not funny.
And do you feel scared, I do
But I won't stop and falter
And if we threw it all away
Things can only get better
Push on despite your fears. Don't let them beat you.
Things can only get better.
Follow your dreams, even when other people say "you can't do that."
Things can only get better.
Make your own path.
But don't cut your hair. It's a recipe for disaster.