Day 130: Your favorite song by a band/artist whose name begins with "E".
"Storms In Africa" – Enya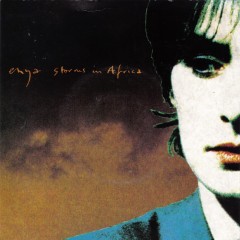 My first exposure to Enya was in the Power Wagon on the way home from our post-Senior Prom "beach day" at Misquamicut Beach in Rhode Island.
There were three of us in the car: me, my girlfriend at the time, and my friend Pete.
On the way home we stopped at a record store. I don't remember why. (It probably had something to do with stopping at a mall for a bio break.)
At any rate, when we got back in the car, an Enya cassette single was in the possession of my girlfriend. I don't even remember what song it was, but if I had to guess, it was "Orinoco Flow." Continue Reading