Day 63: Your favorite duet.
"I Got You Babe" – UB40 featuring Mo Birch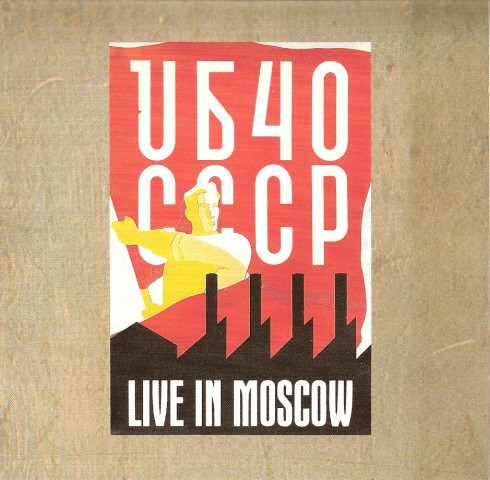 I hear you saying "Who the hell is Mo Birch?" Well, if you'll hold your horses and be patient for a minute, I'll tell you. Chill out.
So when you think of a duet, what qualifies? Does it have to be boy/girl or are two singers of the same gender okay? Do the people have to actually sing together (like, same words at the same time)? Or is it enough to have two people who don't normally perform together on the same track? Does the credit have to include "&" or "And" or can you include "featuring" or "with"?
Because if you swap those criteria in or out, I'd have different answers.
So it's a little mind-boggling to try to work all that out. (Read: it's handy that I can obfuscate my confusion and indecision by pushing the vagaries of the challenge back on its creators.)
Not familiar with a song I've mentioned?
Click

above to hear samples.
I wanted to avoid songs by artists I've already featured, but that's getting harder to do with each passing day. So finally I just sucked it up and decided.
I'm going to get flack for not picking "Under Pressure" and I may lose my Genesis cred by not picking one of a few Phil Collins duets (for the record, I hate "Separate Lives," so that wasn't even an option, but "Easy Lover" was). For something more obscure I thought about "Candy" by Iggy Pop and Kate Pierson (of the B-52's). I even considered "Just Give Me A Reason" by Pink and Nate Ruess (from fun.) which I like very much, but decided against it.
No, in the end I picked a song that most of you know, but a version most of you haven't heard. "I Got You Babe" was originally by Sonny & Cher, and in 1985 UB40 and Chrissie Hynde (of The Pretenders) did a cover of it. While I like Sonny & Cher's version for its period kitsch, I think the song does lend itself to a reggae beat quite well.
As I've mentioned, in 1985 when the UB40 version with Chrissie Hynde was released, I didn't care much. It was only afterward that I really latched on to UB40 (and reggae in general). Even with that 20/20 hindsight, the recording on the album is a little flat. Chrissie Hynde is not the most dynamic vocalist and the keyboard voice chosen for the riff was so-so at best.
In 1988, after seeing UB40 live, my friend Amy bought me a copy of CCCP Live In Moscow for Christmas. Back then, the Iron Curtain had not yet fallen, and bands from the West were not generally allowed to play in the Soviet Union. So it was a special treat and the crowd was obviously very much into it. I enjoyed it because it reflected my then-recent live experience well. And overall, there was simply more life to the live renditions than the studio recordings.
But "I Got You Babe" was more. It was an epiphany. I loved it from the moment the band's toaster, Astro (who recently left the band), announced "We're going to do an old 60s number… originally done by Sonny & Cherski… 'I Got You Babovich.'"
Mo Birch, (I told you I'd get there) was one of the band's regular backup singers both live and on record. She took the Cher/Chrissie Hynde part in live shows and her performance gave the song more life than it had in either of the studio versions I've mentioned.
And then there were the horns. The weak keyboard voice from the album track was replaced with UB40's horn section and the difference is amazing. So this duet has been high on my list for a long time, and as good (even great) as some of the other songs that I've mentioned are, this one has a special place in my heart.
That said, Laura told me about hearing the isolated vocals from "Under Pressure." So I had to check it out. She was right. The domination of the bass line and the backing tracks in general hide how amazing the vocals really are.
It still wasn't enough to sway me. The power of Mo Birch is just too much to overcome…
Have a listen, anyway: