Day 9: A song that if someone said they liked it, you would like them a little bit more
"On The Shoreline" — Genesis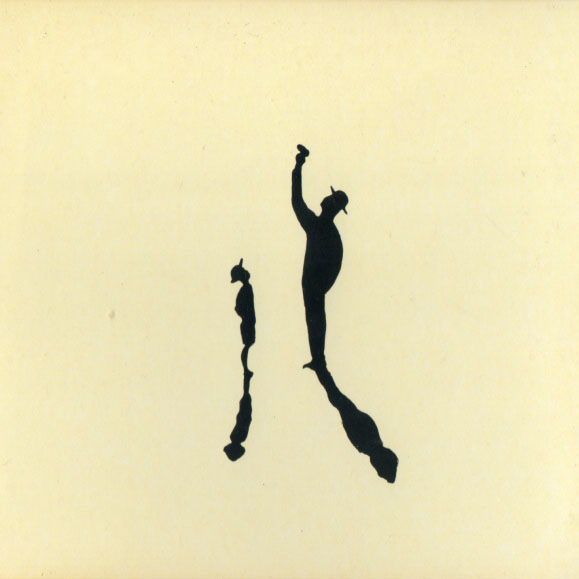 Yes, three Genesis songs in five days. I promise this is the last one for a while. This will not be the "365 Songs of Genesis Challenge." We now take you to our regularly scheduled programming, already in progress.
As we determined in yesterday's post, I am not of fan of "Hold On My Heart" from Genesis' We Can't Dance album.
That said (and I'd gladly say it again), my road to being a Genesis fanatic began with that album. Oh sure, I was a fan before that. I had liked Invisible Touch
well enough, and in 1988 my friend "Woody" had introduced me to the rest of Genesis' 80s output (namely Duke
, Abacab
and Genesis
for those who are interested, and you should be interested. No one leaves here until they say they're interested!).
Okay. Deep breaths.
Anyway, it was that 1991 collection where I decided I really needed to find out more about these guys, thus starting my journey down the slippery slope to fanatic.
You see, my serious collector bug kicked in and, not being satisfied with albums alone, I started buying singles to get B-sides, rare edits, live tracks, and so on. (What? Six different "Jesus He Knows Me"
singles with marginally different track listings to get different "I Can't Dance" remixes? No problem!) Yes, it's collecting. Not a sickness. I'm perfectly fine. Just leave me alone while I rock back and forth…
So one night Woody and I end up in a record shop in Wollongong, NSW after a radio station contest. I saw "No Son Of Mine" bundled with a new "I Can't Dance" single. Of course, I already had a copy of "No Son Of Mine," but I had to have that "I Can't Dance" single! It had an unreleased B-side! I must have it!
Single verily purchased, we head home and frantically put on the new disc to hear the unreleased track, called "On The Shoreline." Its intro has some interesting sounds (including a reuse of the "elephant" sound from "No Son Of Mine") and then the music really kicks in. I was hooked after the first few notes.
They had skipped over this to include "Hold On My Heart" on the album? What? Seriously, I had to have been thrown into an alternate universe where Mr. Spock has a beard and Phil, Mike, and Tony have lost their minds. (Yes, a Star Trek reference. The geekdom spreads…)
It didn't (and still doesn't) make sense. But then, they'd done the same thing with "Feeding The Fire" and "Do The Neurotic" on Invisible Touch, too, so I guess they're not infallible. (Seriously, try to track down those tunes, too. Great stuff.)
Twenty-two years later (ouch, I can't believe I just typed that), "On The Shoreline" still ranks very high on my list of favorite Genesis songs. And, the fact that it never got a proper album release means that it's virtually unknown outside of the serious Genesis fan community. So, if you randomly came up to me on the street and said "Hey, I really like this Genesis song called 'On The Shoreline'" I would immediately have some affinity for you. (Assuming you truly liked it weren't saying that only because you'd read this post.) And thus, its placement in today's challenge post.
Incidentally, I learned later that it was left off because Mike Rutherford thought "On The Shoreline" sounded like something they'd done before. Mike has always been my least favorite band member, and that didn't help his standing. Years after that I had an epiphany listening to "Another Record"
from Abacab. I can't confirm this, but the dual chord grouping in each song seems to suggests, at least to me, that Mike may have been thinking of that song.
So, to summarize: "Hold On My Heart" bad. "On The Shoreline" good. You are interested in 80s Genesis output. Find me on the street and make a new friend. Return tomorrow for another post.