Day 30. A song from a band/artist that you are planning to see in the next 6 months:
"Crazy On You" — Heart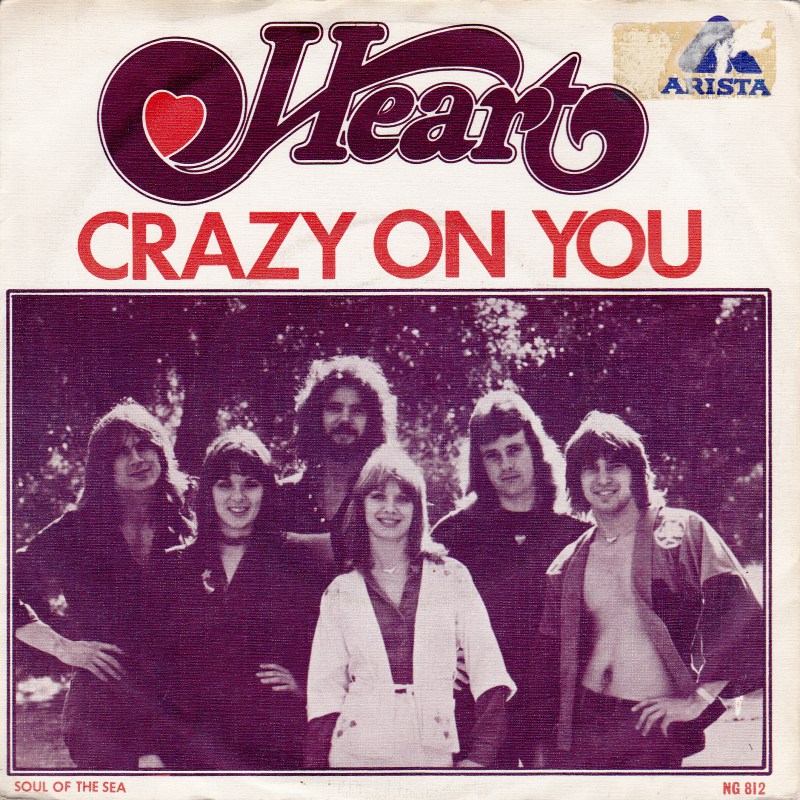 Ah, to hear "Crazy On You" for the first time again. When the acoustic guitar starts, with Nancy Wilson plucking out those notes, you know she's good, but you still don't have a clue as to what's coming. When she starts strumming the chords on the acoustic, you can start to feel where this might be going. And then the electric guitar riff kicks in. Brilliant.
Add Ann Wilson's vocals and it goes to another level. It all becomes more frenetic and impassioned as the song continues. Until, by the last chorus, you feel a little spent.
"Barracuda" may be Heart's signature song, but for my money, "Crazy On You" is the better song. I was 5 when this song came out, but thanks to my brother and myriad classic rock stations, I've known about it for a long time. I gained a whole new appreciation for it last year when we watched the Rock and Roll Hall of Fame induction. Heart (the entire original line-up) took the stage and launched into this song. It packs a punch on record, but it scored a wallop during that live performance. I get this thing when a song really gets me where my face flushes. Well, I don't know if it actually flushes, but I can feel it in my cheeks. The second the electric guitar started, I felt it. I was blown away.
Ann Wilson has taken care of her voice. Nearly 40 years after this song first appeared, she can still hit the notes. It was amazing. (Compare this to Geddy Lee's cringe-inducing performance —at around 3:40— at the same induction ceremony. I love Rush, but please, Geddy, hang it up.)
"Barracuda" followed and that was really good, too, but like I said, "Crazy On You" is the one that does it for me. Watching it we agreed that if Heart came around, we really ought to go see them. Which is saying something, because as I've mentioned before, I don't go to a lot of live shows anymore.
And then in December I got the email saying that they were coming to the Providence Performing Arts Center. I didn't hesitate. I promptly purchased tickets, even though it means we'll be out late on a school night. (Oh, wait, we're adults with no kids. We can do whatever we want!)
I'm pretty excited for this show. It won't have the acrobatics of a Pink show, but that's okay. I think we'll be properly entertained anyway. Heart's been doing this since before Pink was born. That's got to count for something.
I think we can pretty well rest assured that we'll hear "Crazy On You." We may have to wait a while for it, but we'll hear it.
And I bet my cheeks flush.